George and Amal Clooney are bidding farewell to their renowned Lake Como bachelor villa in Northern Italy, according to an insider close to the "Batman and Robin" actor. The villa, known for its breathtaking views and exquisite charm, has been listed on the market for an eye-popping €100 million (approximately $107 million).
Speculation about George Clooney parting ways with his Lake Como property has circulated for quite some time. The rumors first emerged in 2010, with suggestions that the actor was contemplating a sale due to the excessive paparazzi attention the area attracted when he was in residence. These whispers resurfaced in 2015, less than a year after his marriage to lawyer Amal Clooney.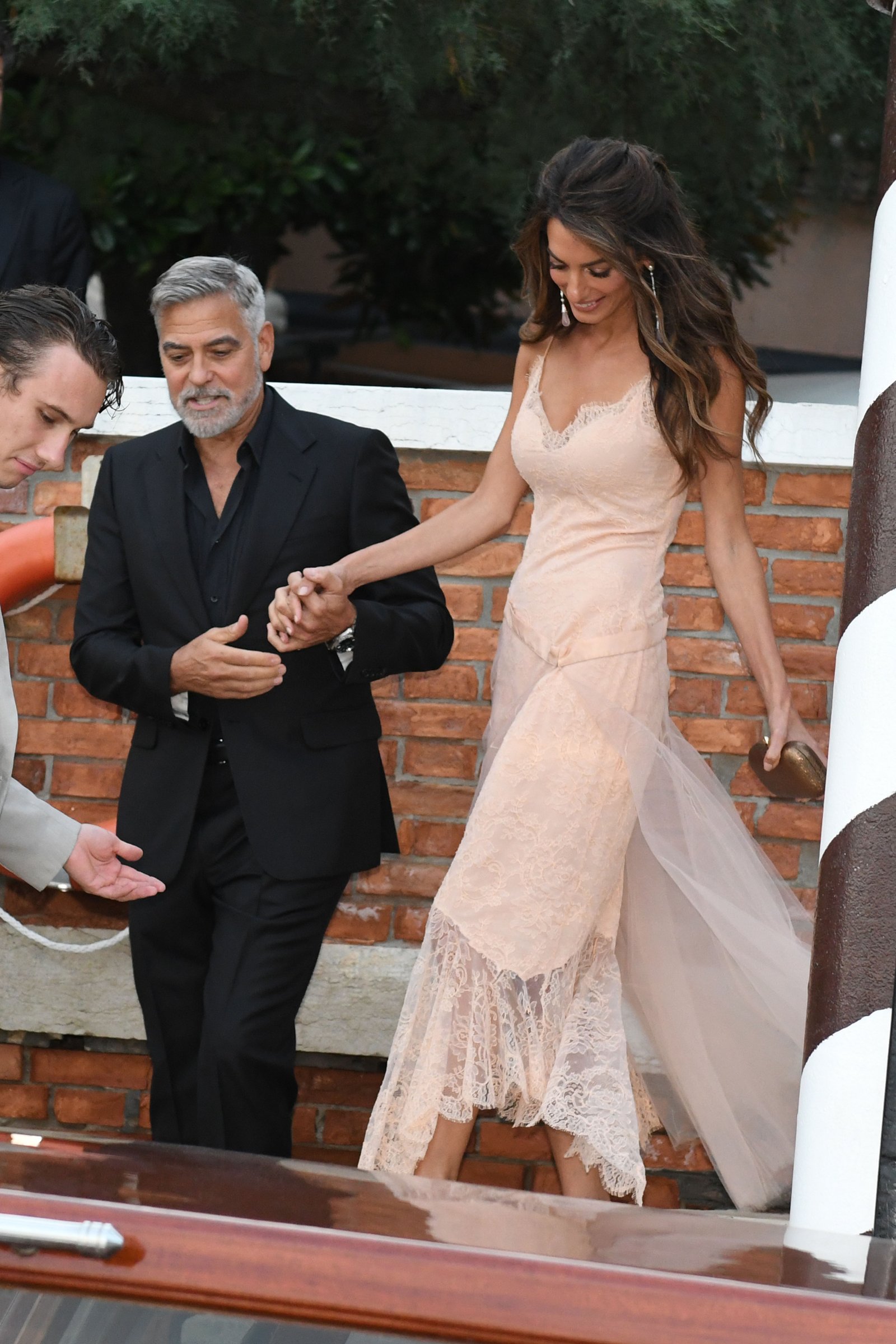 A source back in 2015 shed light on George Clooney's perspective, saying, "George loves the area and the people who live there, but is conscious of the attention he gets when he is in town. He has received a huge offer for the villa, which he is considering, and he would buy another, less accessible property in another area of Italy."
In 2021, the Clooneys expanded their real estate portfolio by purchasing the magnificent Domaine du Canadel estate in the picturesque Provence region of France. It seems that Amal Clooney, in particular, has a fondness for the French estate. However, George Clooney, often described as the "mayor of the lake" due to his popularity in the area, has now made the decision to part ways with his Lake Como villa.
The listing of the Lake Como property is being described as "very quiet," indicating that it's not being widely advertised or publicized. It appears that the property is being offered exclusively to high-net-worth prospective buyers who are discreetly interested in this luxurious piece of real estate.
George Clooney originally acquired the villa in 2002 from the Heinz family for a modest $10 million. If he manages to secure anything close to the €100 million asking price, he stands to make a substantial profit. Notably, George Clooney's financial success extends beyond his acting career, with the sale of his Casamigos tequila brand reportedly netting him a staggering $1 billion.
While the Lake Como villa is on the market, George and Amal Clooney seem to be relishing their time there. The couple has been spotted enjoying date nights at various restaurants in the vicinity over the summer, suggesting that they are making the most of their time at the iconic property.
As of now, a representative for George Clooney has not provided any official statement or response regarding the sale of the villa.
In summary, the Clooneys' decision to list their beloved Lake Como villa marks the end of an era for the Hollywood power couple and the potential start of a new chapter for a fortunate buyer who can appreciate the allure of this legendary property.