Dua Lipa, the talented singer, looked absolutely stunning during her sun-soaked family vacation in Ibiza. The 28-year-old artist shared a series of beautiful snapshots from her holiday on Instagram, featuring her parents and boyfriend, Romain Gavras.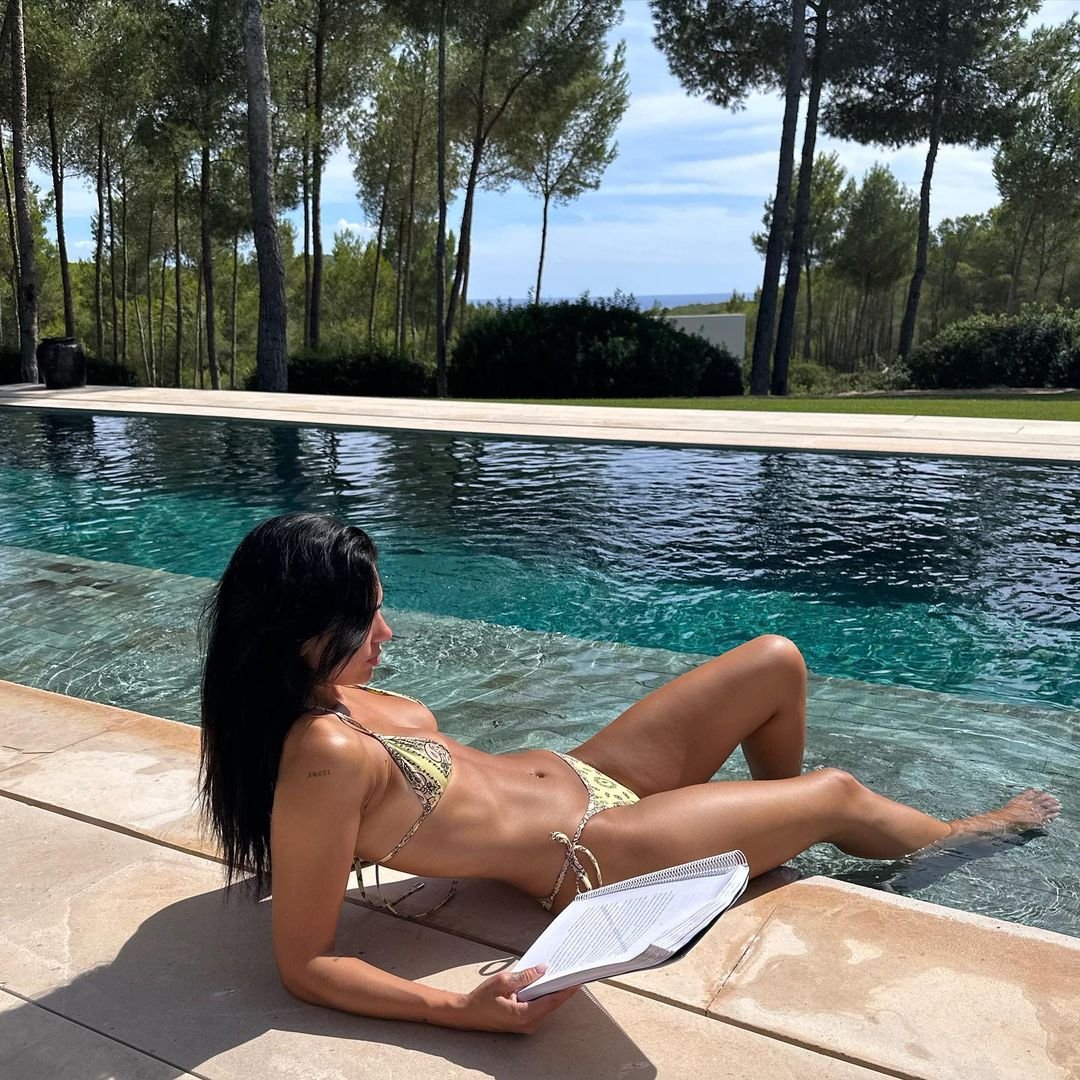 In one striking photo, Dua showcased her enviable figure while lounging by the pool in a glamorous gold two-piece swimsuit. She held a book in one hand and dipped her feet into the water to cool off. Dua also hinted that she was reading a friend's unreleased book, saying, 'Love when my friends send me their unreleased books to read.'
View this post on Instagram
The "Levitating" hitmaker didn't stop there; she also wowed in a stylish outfit, donning washed-out blue jeans and an oversized black jumper. She playfully pulled up her jumper to reveal her toned abs and a vibrant red bikini top.
In another photo, Dua exuded effortless chic in a fitted red mini dress adorned with floral prints. She accessorized her look with a selection of gold necklaces and kept her dark locks hidden beneath a patterned bandana. In this outdoor snap, she appeared to be makeup-free, showcasing her natural beauty.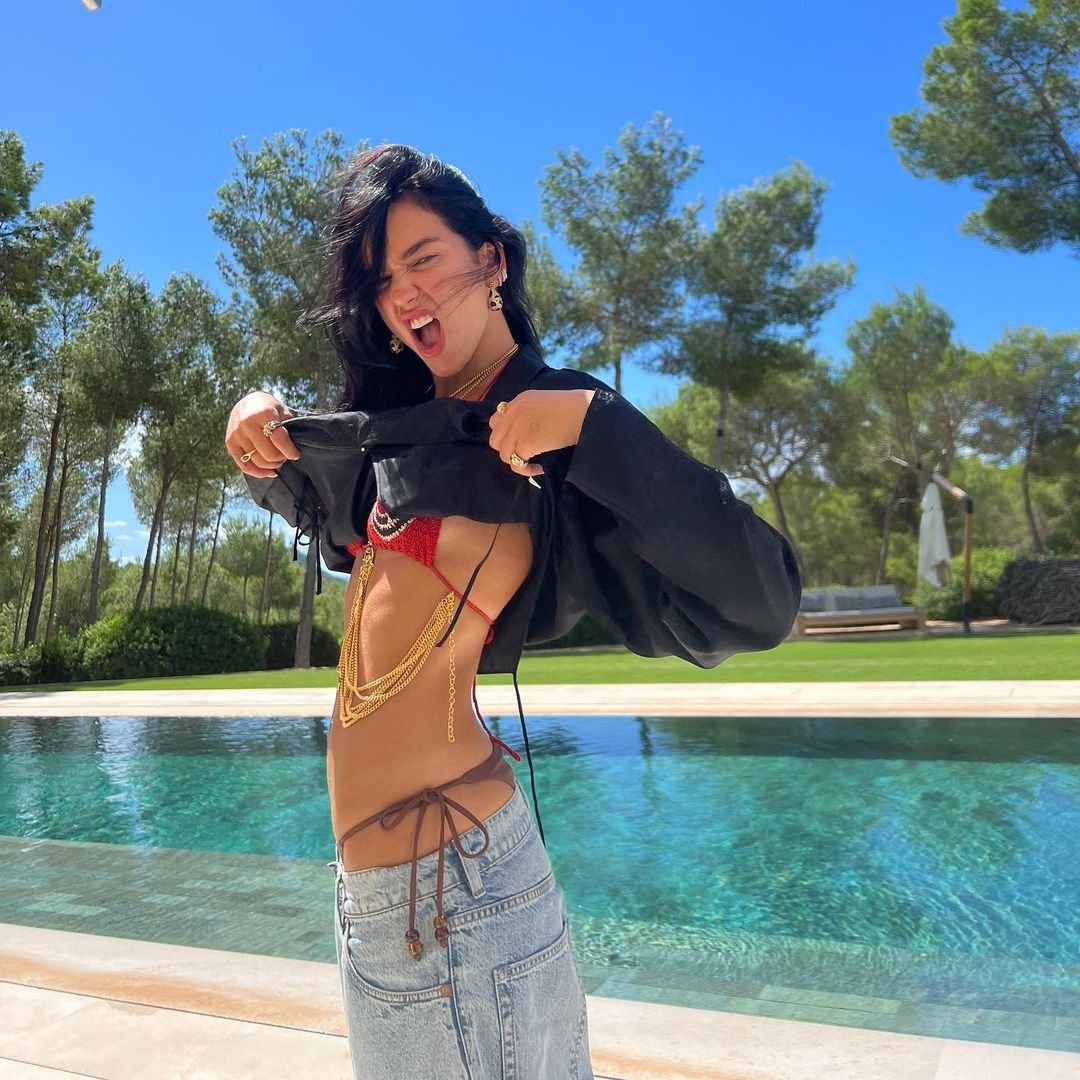 Dua celebrated her 28th birthday in Ibiza and shared her endless summer vibes with her fans on Instagram.
During her holiday in Ibiza, Dua Lipa was accompanied by her parents and boyfriend, Romain Gavras. This isn't the first time her boyfriend has met her parents, as the couple has been together for several months.
Dua Lipa, the oldest of three children, shares her parents Anesa and Dukagjin with her younger sister Rina, 22, and brother Gjin, 17. Her parents originally lived in Kosovo and Bosnia before relocating to London in 1992 during the Bosnian War.
Dua and her boyfriend Romain have been dating since earlier in the year. They first made headlines in March when they were spotted holding hands after attending the Saint Laurent Paris Fashion Week show. Their relationship became public at the Cannes Film Festival in May, with sources noting that the pair had been quietly getting to know each other for months.
An insider shared, 'Dua and Romain have been quietly getting to know each other for several months. They have been enjoying spending time together. The pair met each other's close circles over the festive period and have lots in common. Dua knows how important it is to find someone who understands her industry. She feels Romain totally gets it. They're both really creative people.'
Dua Lipa's Ibiza vacation has been a blend of family time, relaxation, and fashion flair, making it a memorable and stylish getaway for the talented singer.