Steve Harwell, the iconic lead singer of the rock band Smash Mouth, is reportedly in hospice care and nearing the end of his life. At only 56 years old, the frontman is facing serious health issues and has been displaying concerning behavior in public in recent years.
According to his manager, Harwell has entered hospice care, where he is being cared for by his family as he approaches his final days. This news comes as a shock to fans and the music industry alike.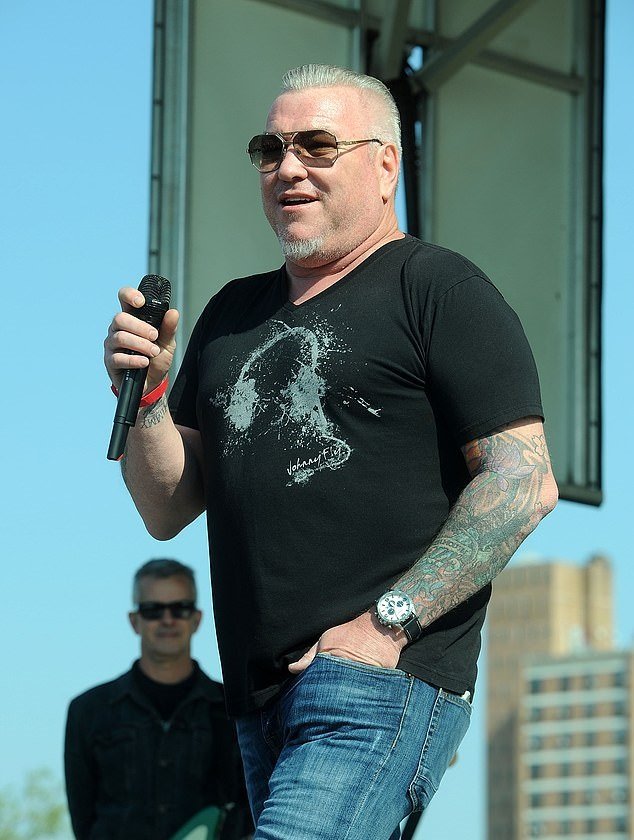 Harwell has been battling alcohol abuse and its physical consequences for an extended period. Concerns for his well-being first arose in October 2021 when he exhibited slurred speech, engaged in aggressive behavior, and made threats during a concert.
A representative for Smash Mouth has confirmed that Steve is currently at home, receiving care from his fiancée and hospice services. They have requested privacy for the musician and his family during this challenging time.
Steve Harwell was one of the founding members of Smash Mouth when the band was formed in 1994. The group shot to fame with hit singles like "Walkin' On The Sun," "Why Can't We Be Friends," and "All Star." Their global success was solidified when their music was featured in the 2001 animated film "Shrek," where "All Star" played a prominent role. Their cover of The Monkees' classic hit "I'm A Believer" also gained popularity.
Despite the band's massive success, Harwell encountered health and substance abuse problems. In 2013, he was diagnosed with cardiomyopathy, a group of heart-related diseases. Shortly after, he faced another medical setback with a diagnosis of Wernicke encephalopathy, a severe neurological condition leading to symptoms such as confusion, difficulty walking, and hypothermia.
Now in hospice care, Steve Harwell is reportedly in the final stage of liver failure. He had been receiving treatment for his liver issues in a hospital before being transferred to hospice care.

The news of his declining health has saddened fans, as Steve Harwell has yet to reach the age of 60. His contributions to music and pop culture as the frontman of Smash Mouth have left an enduring legacy, and he will be remembered for his unique voice and the band's memorable hits.