Hong Kong was plunged into chaos as record-breaking rainfall struck the city, leading to flash floods that submerged metro stations and trapped motorists on flooded roads. Authorities took swift action, suspending schools and urging residents to seek shelter.
Images and videos circulated on social media showed residents wading through brown, murky floodwaters while torrential rain continued to pour down. Some areas, particularly those in low-lying regions, witnessed streets transform into surging torrents, leaving authorities with the challenging task of rescuing stranded drivers.
The deluge commenced late Thursday night and quickly escalated, with the Hong Kong Observatory recording a staggering 158 millimeters (6.2 inches) of rain between 11 p.m. and midnight. This hourly rainfall total marked the highest ever recorded since records began in 1884, according to the government.
In certain densely populated areas of the city, rainfall reached nearly 500 mm (19.7 inches) within a 24-hour period, according to online weather data from OGimet. The extreme weather took many residents by surprise and followed closely on the heels of Typhoon Saola, the strongest typhoon to hit Hong Kong in five years.
Although Typhoon Saola had weakened to the equivalent of a Category 2 hurricane when it reached Hong Kong, it still caused significant damage, including downed trees and hundreds of canceled flights. The typhoon resulted in 86 reported injuries.
The heavy rainfall on Friday caused widespread disruptions, impacting transportation and business operations across the financial hub. The stock market suspended morning trading, and all schools were closed for the day. Authorities urged non-essential employees to work from home or find safe shelter due to treacherous travel conditions.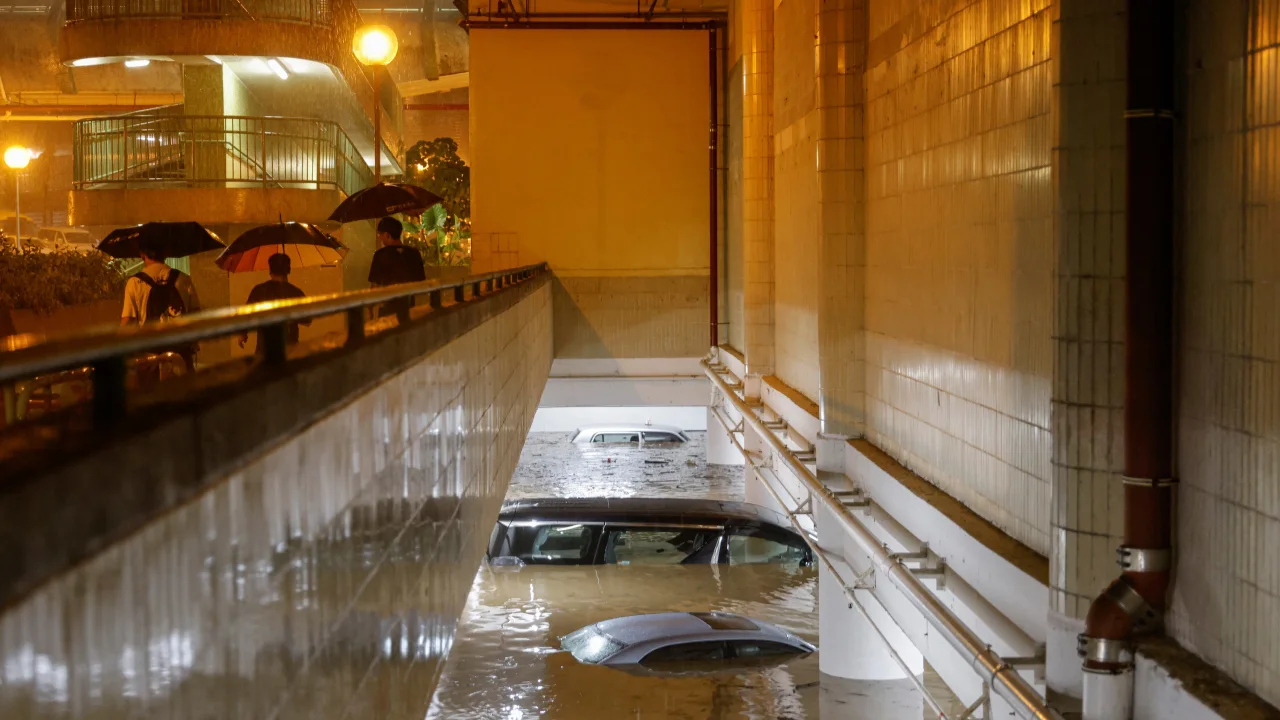 Stuart Hargreaves, a Hong Kong resident and professor, shared his harrowing experience of being stranded in his car overnight due to impassable flooded roads. He described how the floodwater reached the hood of his car, making it appear as if the engine would flood.
The government warned of "extreme" conditions, including widespread flooding, traffic disruptions, and a high risk of landslides, expected to persist until at least 6 p.m. The Mass Transit Railway suspended services on one of its lines after a station in the Wong Tai Sin district became flooded.
Videos circulated online, showing floodwaters gushing down subway station stairs and workers at a different station struggling to keep the flooding at bay. Major bus, tram, and ferry services were suspended, and numerous roads closed due to the threat of landslides.
Hong Kong remained under its highest "black" rainstorm warning, and authorities urged residents to stay indoors, find shelter, and consider evacuating if they lived near rivers. Videos captured floodwaters entering the first floors of some buildings and shopping malls, leaving chairs and debris strewn across the floors.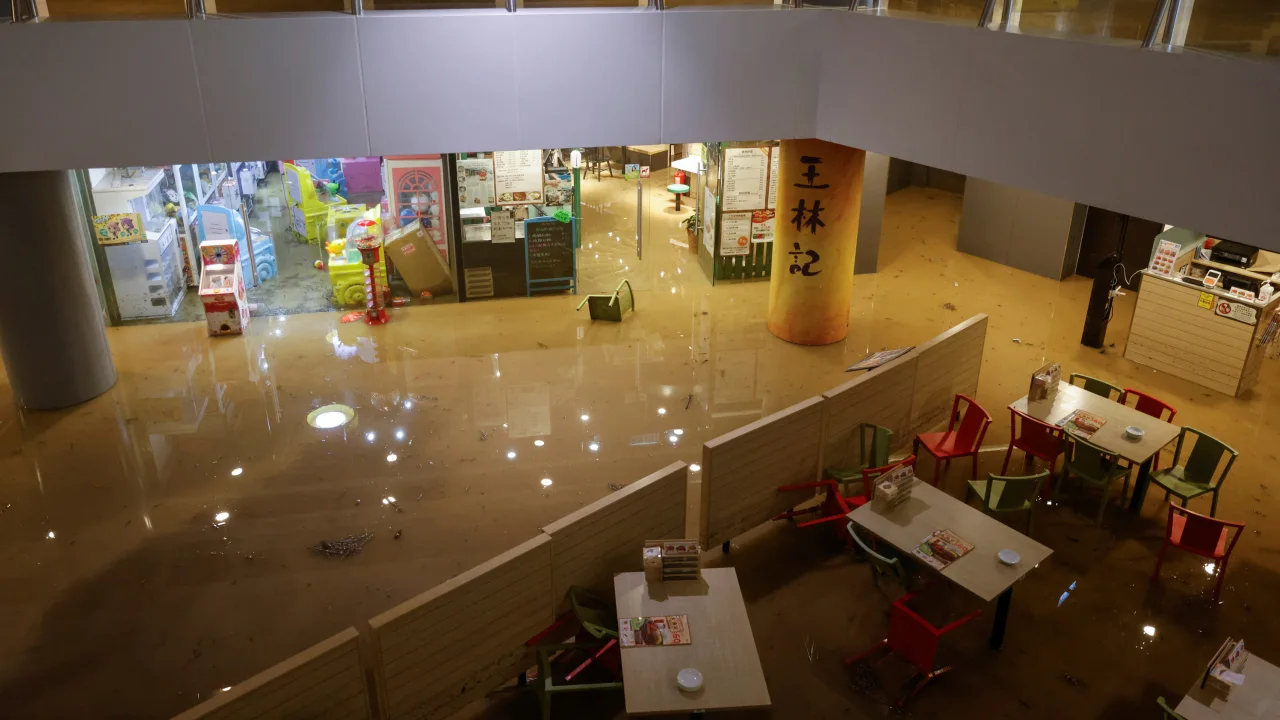 Additionally, the government issued a warning about the potential risk of flooding in the northern New Territories district, located adjacent to mainland China, after the neighboring city of Shenzhen announced plans to release water from a reservoir. Shenzhen also experienced severe rainfall, breaking multiple rain records that had stood since 1952. The city saw 469 millimeters (about 18.5 inches) of rain within a 13-hour period, leading to school closures, transportation disruptions, and widespread flooding.