Recently unveiled audio recordings of Princess Diana shed light on a surprising revelation. Diana claims that King Charles expressed disappointment when Prince Harry was born, as they had hoped for a girl. These tapes, recorded by Diana in the 1990s for her biographer Andrew Morton, have resurfaced and are set to feature in an upcoming documentary. They were released just a day after the 26th anniversary of Diana's tragic death in a car accident.
In these recordings, Diana recounts an incident from Prince Harry's christening in 1984. She alleges that Charles told her mother, Frances Shand Kydd, "We're so disappointed, we thought it would be a girl." Frances reacted strongly, telling Charles that he should appreciate the gift of having a child.
The timing of this revelation is significant, as it comes shortly before the first anniversary of Queen Elizabeth II's passing. The upcoming documentary, a follow-up to the 2017 production "Diana: In Her Own Words," is expected to air on Disney+ in the near future. Notably, both Prince Harry and Meghan Markle have previously been featured on ABC's "Good Morning America."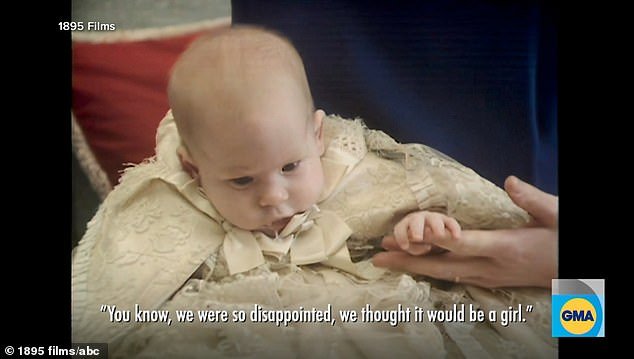 Tom Jennings, the producer of both documentaries, emphasized the importance of letting more of Diana's tapes be heard as part of her legacy. Diana had recorded seven hours of audio during her marriage to Charles, and not all of it was included in the 2017 documentary.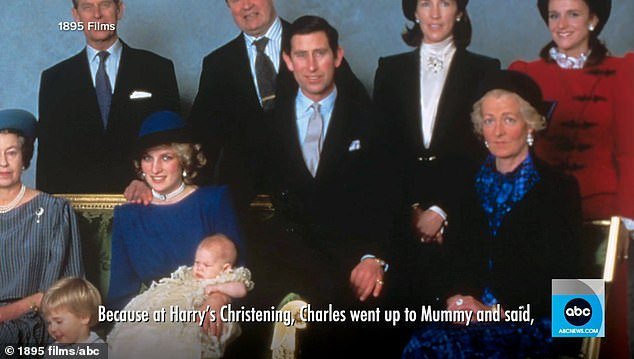 These newly revealed tapes also offer insights into Diana's strained relationship with her stepmother, Raine Spencer, whom she and her siblings referred to as 'Acid Raine.' Diana expressed strong emotions towards Raine, particularly after her father's death in 1992.
Additionally, Diana briefly reflects on her wedding to Charles in 1981, describing it as "ridiculous" and contrasting her kindergarten teacher background with the royal ceremony. Andrew Morton's bestselling book, originally published in 1992, portrayed the true story of Diana's troubled marriage to Prince Charles, her struggles with depression, and her attempts to take her own life.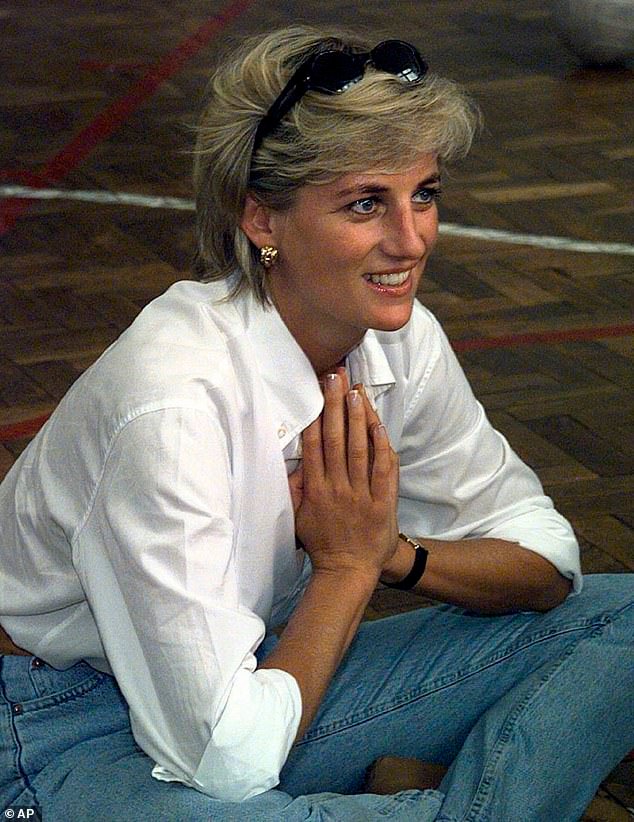 These revelations, considered by many as sensationalist at the time, had a profound impact on the public perception of the royal family. Bookstores and supermarkets banned the book due to its damaging effects on the royal image, unaware that Diana was its primary source.
Morton continued to capitalize on his successful work, publishing "Diana: Her True Story In Her Own Words" shortly after her tragic death in 1997. This book featured transcripts of their conversations, officially confirming Diana as the primary source. In 2004, Morton released "Diana: In Pursuit of Love," delving into Diana's relationships with individuals like soldier James Hewitt, heart surgeon Hasnat Khan, and property developer Christopher Walley.