In a groundbreaking discovery, scientists from the University of Alabama have revealed the existence of an ancient layer concealed between the Earth's core and the mantle. This layer, believed to be "five times taller than Mount Everest," has captured the fascination of researchers and the public alike.
Mount Everest, renowned as the world's highest peak, stands at an awe-inspiring height of 8,848.86 meters (29,031.7 feet) above sea level. The newfound layer's dimensions, which dwarf this iconic mountain, are a testament to the hidden mysteries within our planet.
This astounding revelation comes courtesy of a study conducted by scientists at the University of Alabama, published in the journal Science Advances in April. According to their findings, this remarkable layer is situated approximately 2,900 kilometers below the Earth's surface, marking the Core Mantle Boundary. This boundary is where solid rocks intersect with the molten outer core of our planet.
The study posits that this layer consists of ancient ocean floor that was subducted beneath the Earth's surface during geological shifts in the planet's history. This subduction process gave rise to an ultra-low velocity zone (ULVZ) that is denser than the surrounding deep mantle. Consequently, seismic waves traversing through this region experience a notable slowdown.
Samantha Hansen, a geologist at the University of Alabama, remarked, "Seismic investigations, such as ours, provide the highest resolution imaging of the interior structure of our planet, and we are finding that this structure is vastly more complicated than once thought. Our research provides important connections between shallow and deep Earth structure and the overall processes driving our planet."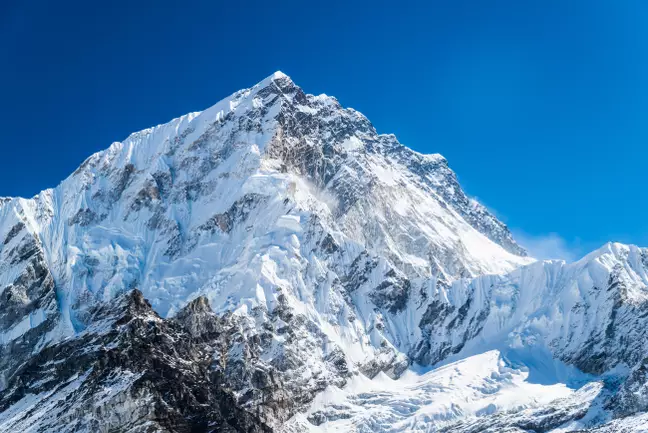 To unravel this geological enigma, Hansen and her team deployed seismic stations in Antarctica, leveraging seismic waves generated by earthquakes to create an intricate map of Earth's internal structure. The scientists made a startling discovery within seconds of analyzing the boundary-reflected wave in the seismic data.
Due to the characteristics of ULVZs, scientists speculate that this layer could exhibit significant variations in height. Geophysicist Edward Garnero from Arizona State University elaborated, "The material's thickness varies from a few kilometers to [tens] of kilometers. This suggests we are seeing mountains on the core, in some places up to five times taller than Mt. Everest."
These underground mountains hold the potential to profoundly influence the dissipation of heat from Earth's core, the generation of magnetic fields, and even volcanic eruptions. While it is conceivable that this layer encompasses the entirety of Earth's core, further research is required to confirm this hypothesis.
The discovery of this colossal hidden realm beneath our feet underscores the boundless complexities of our planet's geological history and the ongoing mysteries that continue to unfold.