In a groundbreaking achievement, NASA's Perseverance rover on Mars has successfully concluded the first-ever experiment aimed at producing oxygen on another planet. The Mars Oxygen In-Situ Resource Utilization Experiment, or MOXIE, exceeded NASA's initial goals, demonstrating capabilities that could be crucial for future human exploration of Mars.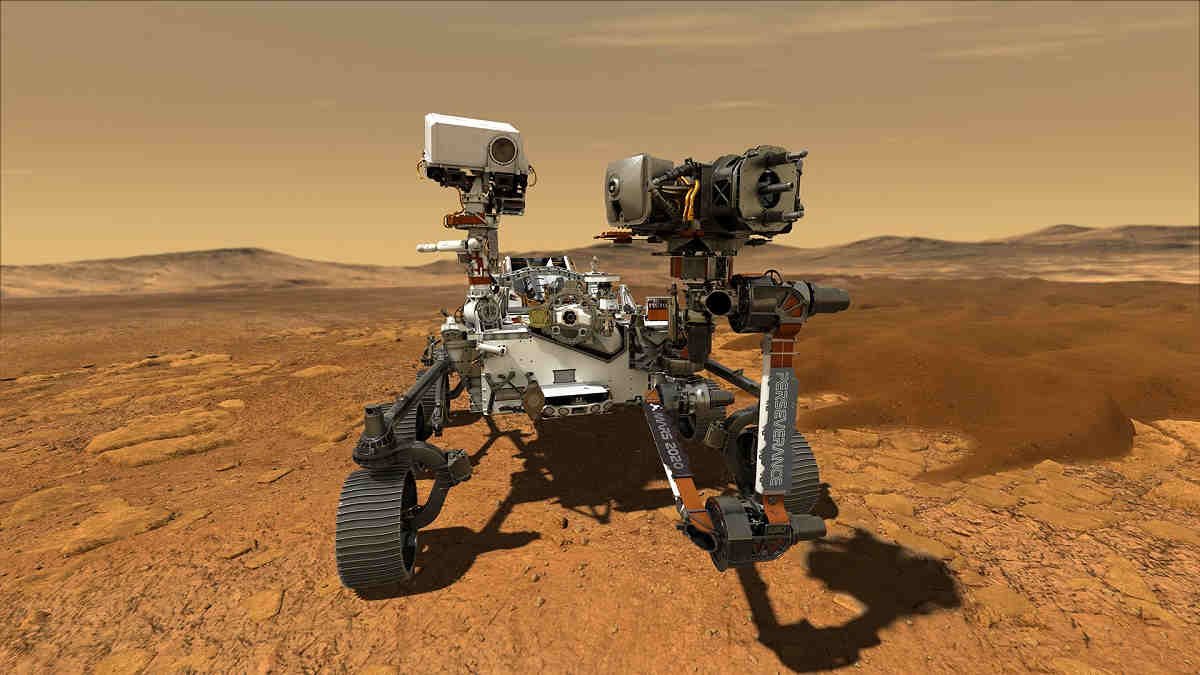 MOXIE's Mission: MOXIE, a microwave-sized device on board the Perseverance rover, embarked on its mission over two years ago, shortly after the rover's arrival on Mars. The primary objective of this experiment was to generate oxygen using the planet's atmosphere. Over the course of its mission, MOXIE managed to produce an impressive 122 grams of oxygen, equivalent to what a small dog breathes in 10 hours, according to NASA.
How MOXIE Works: The Martian atmosphere primarily consists of carbon dioxide (96%), which isn't suitable for human respiration. MOXIE's ingenious technology works by breaking down carbon dioxide molecules, comprised of one carbon atom and two oxygen atoms. It separates and retains the oxygen molecules while emitting carbon monoxide as a waste product. The instrument's system continuously monitors the purity and quantity of the produced oxygen.
Remarkable Efficiency: At its peak efficiency, MOXIE was able to produce 12 grams of oxygen per hour, with a purity level exceeding 98%. This achievement surpassed NASA's initial goals for the experiment. The entire process of converting carbon dioxide into oxygen required extreme heat, with temperatures reaching a scorching 1,470 degrees Fahrenheit (798 degrees Celsius). The instrument's construction employed heat-tolerant materials, including a gold coating and aerogel, to prevent heat from damaging the rover.
Implications for Mars Exploration: MOXIE's success carries profound implications for future Mars exploration. The technology could be adapted and expanded in the future to supply life support systems with breathable air. It could also contribute to the production and storage of oxygen needed for rocket fuel, which is vital for launching return missions to Earth.
Reducing Reliance on Earth: Transporting vast quantities of rocket propellant and oxygen from Earth to Mars for return missions is an expensive and complex endeavor. Technology like MOXIE could enable astronauts to utilize Martian resources, significantly reducing their reliance on Earth-based supplies. This approach is not only cost-effective but also maximizes spacecraft space for other crucial necessities.
Next Steps: Having successfully demonstrated the concept with MOXIE, NASA is now poised to develop a full-scale system that includes an oxygen generator capable of liquefying and storing oxygen. However, this is just one piece of the puzzle. NASA plans to test various technologies on Mars, including tools and habitat materials, to further advance human exploration capabilities.
Closing Thoughts: MOXIE's historic achievement on Mars represents a significant leap forward in humanity's quest to explore and eventually settle on the Red Planet. By harnessing Martian resources, future astronauts may truly "live off the land" and embark on extended missions, bringing us one step closer to the dream of becoming a multi-planetary species.