During a quarterfinal match at the U.S. Open, a delay occurred on Arthur Ashe Stadium as a fan in the audience required medical assistance for an undisclosed medical issue. The unexpected incident interrupted the highly anticipated matchup between Madison Keys and Marketa Vondrousova.
The pause in play lasted just over eight minutes as medical personnel attended to a male spectator who had collapsed. Madison Keys and Marketa Vondrousova had already begun their game, with Keys serving in the opening game. At the time of the delay, the No. 17 seed, Keys, held a one-set advantage over the No. 9 seed, Vondrousova.
In a touching display of compassion, Madison Keys took the initiative during the break to provide water and towels to a security guard. These items were then passed on to those assisting the fan in distress.
Conditions inside Arthur Ashe Stadium and across New York City have been notably uncomfortable due to an ongoing heatwave. The city has been experiencing sweltering temperatures, with the mercury reaching the mid-90s Fahrenheit (about 32 Celsius).
The incident involving the fan's medical issue came on the heels of world No. 3 Daniil Medvedev's stern warning to tournament organizers about the extreme heat. Medvedev, following his 6-4, 6-3, 6-4 victory, expressed his concerns, stating, "One player is gonna die. And they're gonna see." He highlighted the difficulties he faced on the court, noting that at the end of the first set, he struggled to even see the ball.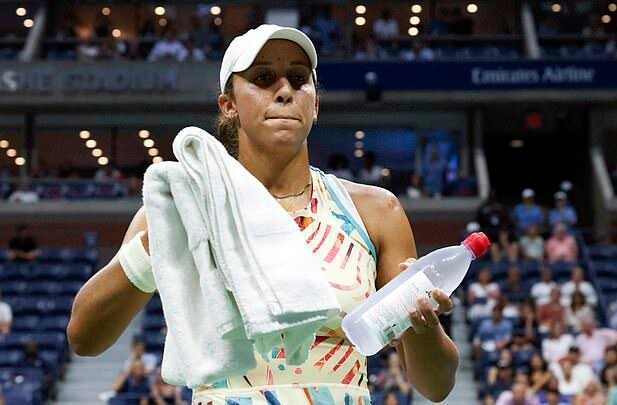 Despite the challenging conditions, players like Madison Keys and Daniil Medvedev demonstrate their resilience and commitment to the sport. They navigate the physical and environmental challenges of the U.S. Open, showcasing their determination to compete at the highest level of tennis.