In a beautiful ceremony in Spain, actress Joey King, known for her roles in films like "The Kissing Booth" and "The Lie," got married to her fiance, filmmaker Steven Piet. The 24-year-old actress and the 32-year-old director celebrated their love surrounded by friends and family.
This joyful event comes a month after Joey King's unique bachelorette party, which had a "Steve-themed" twist. The actress and her friends dressed up as various well-known 'Steves,' making the celebration even more memorable.
The bachelorette weekend took place in Napa Valley, California, and Joey King shared glimpses of the festivities on her social media accounts. She posted videos on Instagram and TikTok showcasing herself and her friends dressed up as different 'Steves,' from Steven Piet himself to iconic figures like Steve Jobs and Steve Urkel.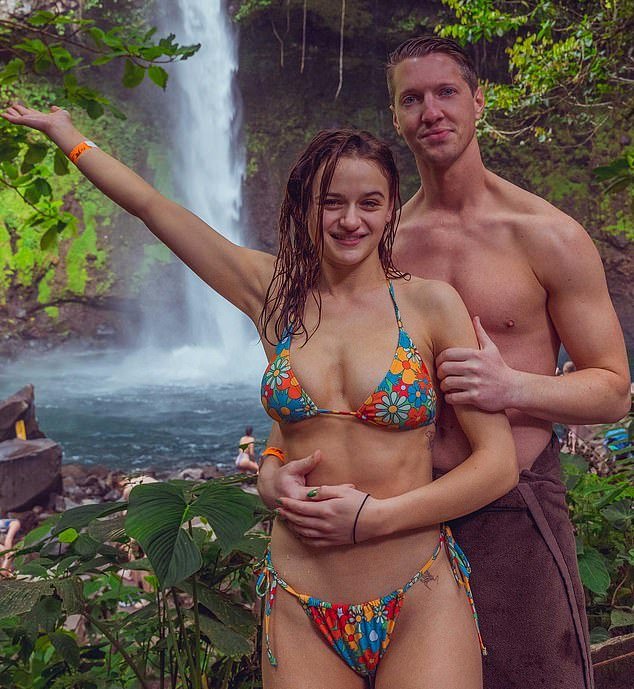 Joey King, who has a massive following on social media with 18.7 million Instagram followers, captioned one of her posts, "I love all my Steve(n)s." For the occasion, she dressed up as her director fiance, wearing gray trousers, a maroon short-sleeved shirt, beige suspenders, dark-rimmed eyeglasses, and pulled-back hair.
Her friends got creative with their 'Steve' costumes, with two dressing up as Steve Jobs in classic black turtlenecks and jeans. Others transformed into beloved characters like Steve Urkel, Steve Irwin, Steve from Blues Clues, and even Aerosmith's Steven Tyler. The diverse selection of 'Steves' added a fun and personal touch to the celebration.
Prior to the wedding, Joey King and her close friends enjoyed some quality time at Cakebread Cellars. In one snapshot, she appeared in a white veil and a cream-colored halter neck dress, radiating happiness and excitement.
Joey King and Steven Piet first crossed paths on the set of the hit TV series "The Act" and began dating in September 2019. The filmmaker proposed in February 2022, and Joey King took to Instagram to share the news with her fans, expressing her overwhelming happiness and love for her fiance.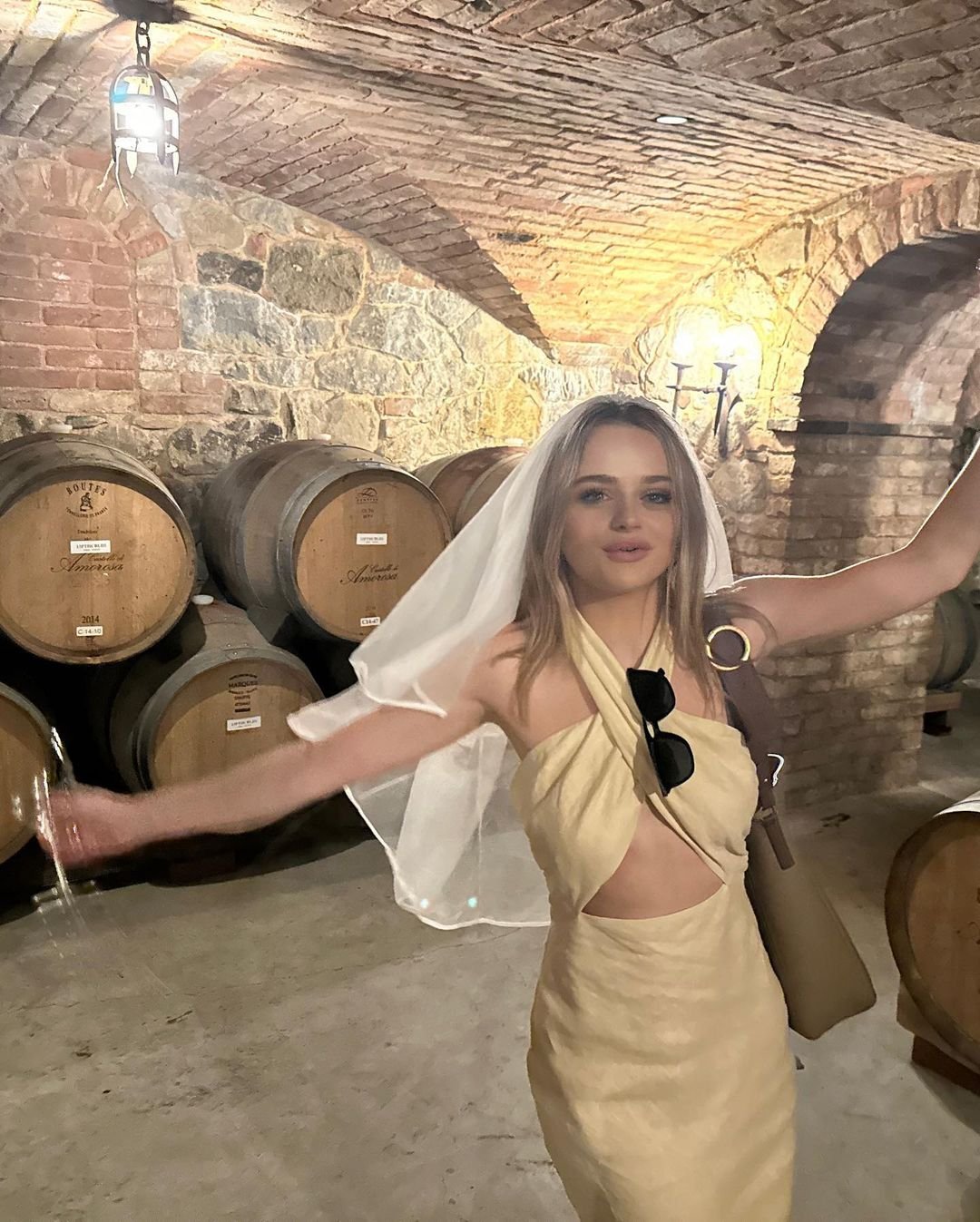 In a heartfelt post, she described the powerful feeling of happiness and the undeniable joy she experienced. She also expressed her love and gratitude for Steven Piet, calling him her home. The engagement took place on February 2, 2022, a date with many twos that added a special touch to their love story.
Joey King also celebrated Steven's birthday with a touching tribute, sharing photos of the two of them and expressing her deep affection for him. The post received an outpouring of love from her devoted fanbase, with 1.3 million likes.
As Joey King and Steven Piet embark on this new chapter of their lives as a married couple, fans and well-wishers are excited to see their love story continue to flourish. Congratulations to the newlyweds!