Joe Jonas, the 34-year-old singer from the Jonas Brothers, and his wife, 27-year-old Game of Thrones star Sophie Turner, are reportedly heading towards a divorce. TMZ has reported that Joe has been consulting with divorce lawyers and is gearing up to file divorce documents.
While DailyMail.com reached out to Joe Jonas's representatives, a representative for Sophie Turner declined to comment on the matter.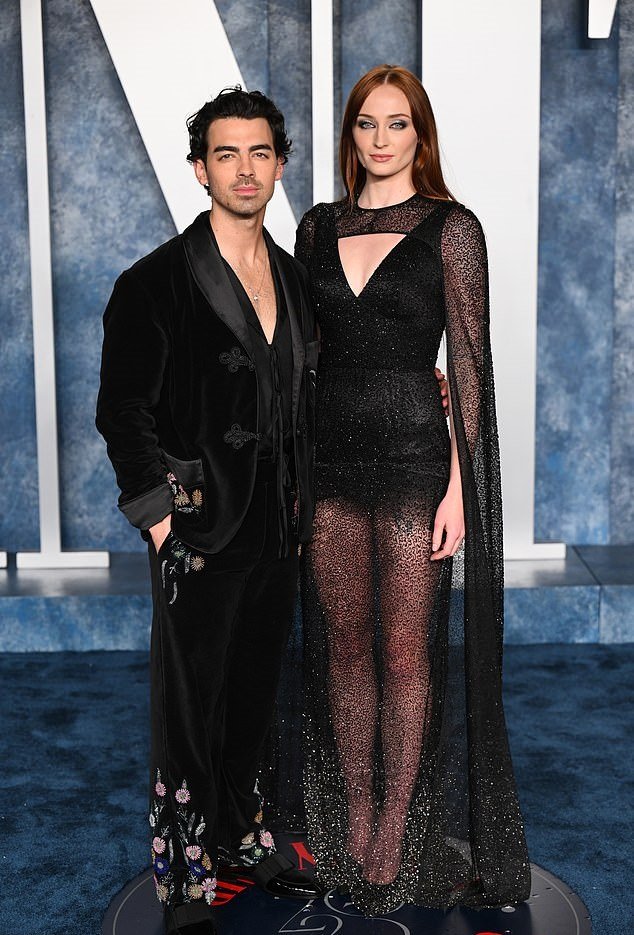 The couple, who got married in two ceremonies in 2019, including an impromptu Las Vegas wedding the night after the 2019 Billboard Music Awards, is said to have been facing "serious problems" for the past six months.
Sources close to the situation revealed that Joe Jonas has taken on the primary parenting role in recent months, looking after their two young daughters, three-year-old Willa, and a one-year-old whose name has not been publicly disclosed. Reportedly, he has been responsible for their care "pretty much all of the time" for the past three months.
It remains unclear where Sophie Turner has been during this period or what led to this arrangement, although she has continued her acting career since the conclusion of Game of Thrones.
Joe Jonas has been managing solo parenting duties even while on tour with his brothers, Nick and Kevin, as part of The Jonas Brothers. He is currently the one taking care of the children.
The couple has always been private about their family life, with Sophie even avoiding sharing pregnancy photos until after the birth of their first daughter, Willa. They have disclosed very little about their younger daughter.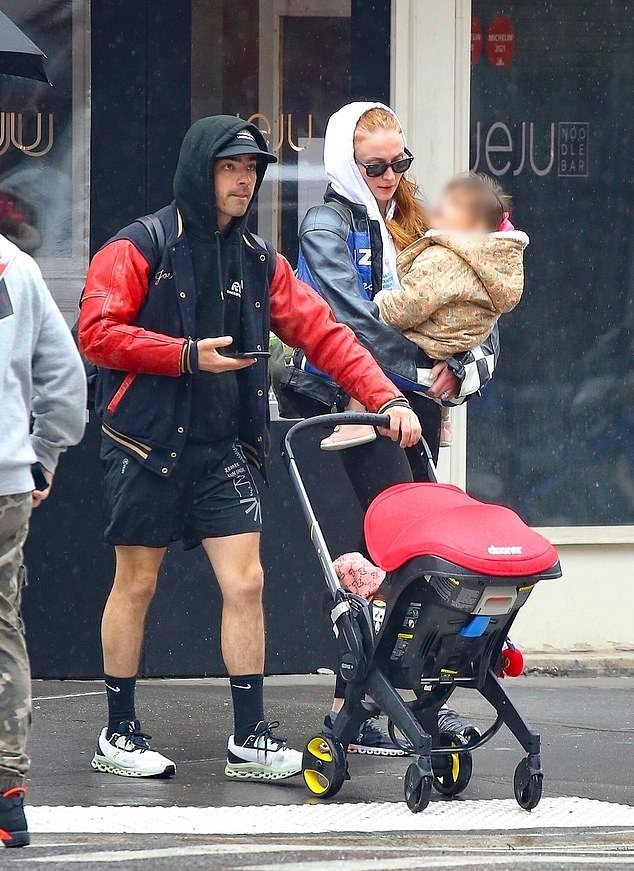 Although details regarding the cause of their marriage troubles are scarce, Joe and Sophie have not been seen together in public for several months. The most recent photograph of them together appears to be from April when they were spotted arriving at an afterparty in London where Joe was DJing.
In recent weeks, Joe Jonas has been seen without his wedding ring, further fueling speculation about the state of their marriage. However, Sophie Turner attended a Jonas Brothers concert in Yankee Stadium shortly after Joe was photographed without his ring. Despite being at the same event, they were not pictured together that night.
Adding to the complexity of the situation, Joe Jonas was later spotted wearing his wedding ring again. He was seen with the band on August 21 and wore the ring during a Jonas Brothers performance in Detroit, Michigan, on August 24.
Three months ago, the couple sold their Miami mansion for $15 million, albeit after reducing the asking price by $2 million. Despite the price cut, it still marked a significant profit, as they had purchased the property for $11 million just two years earlier. Their current primary residence is unknown.
View this post on Instagram
In 2018, Joe and Sophie bought a New York City condo for $5.6 million. However, it was listed for $5.9 million in 2020, and it remains unclear if the condo was sold.
Joe Jonas and Sophie Turner's relationship became public knowledge in 2016 when they were spotted together and seen kissing in November at a Kings of Leon concert before the MTV Europe Music Awards. They confirmed their relationship in December and made it official on Instagram in January 2017 when Sophie shared a photo of Joe.