A startling incident has left a section of the iconic Great Wall of China severely damaged, sending shockwaves through local authorities and history enthusiasts. Two construction workers, a 38-year-old man and a 55-year-old woman, now find themselves detained after their actions resulted in irreversible harm to this cherished historical treasure.
Reports of the damage first surfaced on August 24, prompting immediate concern and a subsequent investigation by authorities. The incident has ignited discussions about the preservation and protection of cultural heritage sites.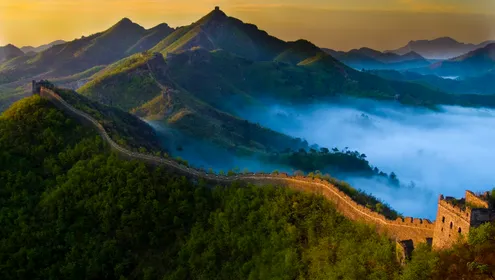 The Youyu County police department, situated in the northern province of Shanxi, revealed that the workers were attempting to complete work nearby and chose to widen an existing cavity in the wall to facilitate the passage of their excavator. Unfortunately, their shortcut resulted in extensive damage to a section of the wall that belongs to the 32nd Great Wall, established during the Ming Dynasty from 1368 to 1644.
This particular portion of the Great Wall is renowned for its "majestic and vast ancient frontier style," holding immense historical significance. It possesses both historical value and serves as a valuable subject for research and preservation efforts.
The incident has raised concerns about the importance of safeguarding and maintaining cultural heritage sites, with calls for increased vigilance and stricter regulations to protect these irreplaceable treasures. As authorities continue to investigate the extent of the damage and consider potential measures to prevent such incidents in the future, the mishap serves as a stark reminder of the responsibility borne by all in preserving the legacy of the Great Wall of China for generations to come.