Huawei Technologies and China's leading chip manufacturer, Semiconductor Manufacturing International Corp (SMIC), have jointly developed an advanced 7-nanometer processor to power Huawei's latest smartphone, the Mate 60 Pro, according to a teardown report by TechInsights, an analysis firm.
TechInsights revealed that the Mate 60 Pro is equipped with the all-new Kirin 9000s chip, manufactured by SMIC in China. The report, shared with Reuters on Monday, shed light on this significant milestone. Huawei had recently launched the Mate 60 Pro, which boasted the capability to make satellite calls, but details about the power of the chipset inside were not provided.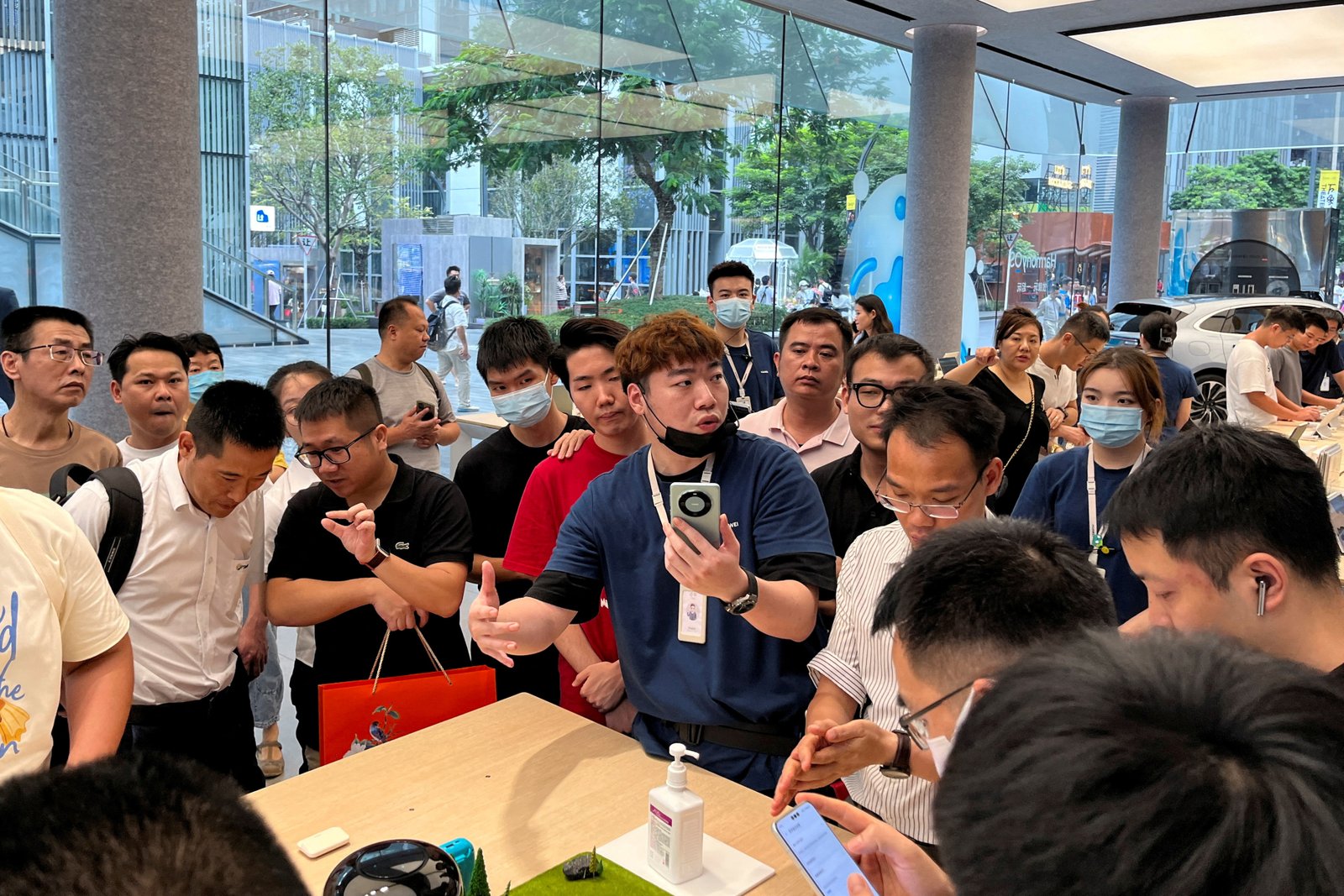 What sets this processor apart is that it is the first to harness SMIC's cutting-edge 7nm technology. This development signals progress in China's endeavor to establish a robust domestic chip ecosystem, as per the research firm's analysis.
Bloomberg News first reported TechInsights' findings, but as of now, neither Huawei nor SMIC has responded to Reuters' request for comment regarding this breakthrough.
Chinese consumers who purchased the Mate 60 Pro have been actively sharing tear-down videos and conducting speed tests on social media platforms. The results indicate that the Mate 60 Pro is capable of achieving download speeds that surpass those of top-tier 5G smartphones.
The release of the Mate 60 Pro generated a buzz on Chinese social media and captured the attention of state media. Some netizens even noted the coincidence of the phone's launch with the visit of U.S. Commerce Secretary Gina Raimondo. Since 2019, the United States has imposed restrictions on Huawei's access to essential chipmaking tools required for manufacturing cutting-edge handset models. As a result, Huawei has only been able to release limited batches of 5G models, utilizing previously stockpiled chips.
However, research firms had indicated to Reuters back in July that Huawei was planning a comeback in the 5G smartphone industry by the end of the year. This resurgence is expected to rely on Huawei's own advancements in semiconductor design tools and collaborative chip manufacturing with SMIC.
In the ever-evolving landscape of technology and geopolitics, the partnership between Huawei and SMIC represents a significant step forward in China's efforts to attain self-sufficiency in semiconductor production, reducing reliance on foreign suppliers and potentially reshaping the global technology industry.