Google is celebrating the 15th birthday of its web browser, Chrome, with a series of updates and a fresh design for desktop users. These changes aim to enhance the browsing experience, focusing on aesthetics, accessibility, and security.
Refreshed Design and Customization:
Chrome's desktop version will receive a design facelift, offering users new theme and color options. This design refresh is inspired by Google's Material You design language, ensuring seamless integration with users' preferences, such as light or dark mode.
Icon updates will enhance legibility, making it easier for users to identify and interact with various features.
Simplified Chrome Menu:
Google has streamlined the Chrome menu, making it more accessible and user-friendly. This simplification will provide easier access to extensions, Google Translate, and Google Password Manager.
Redesigned Chrome Web Store:
The Chrome Web Store, where users can find browser extensions, will feature an updated interface. Users will discover new categories, including "AI-powered extensions," and receive more personalized extension recommendations.
Safety Check, a security feature, will now monitor Chrome extensions, alerting users if an extension violates policies, is potentially malicious, or has been recently unpublished.
Enhanced Search Experience:
A new search feature will provide additional information in a side panel, offering related searches and details about a site's source.
Google will expand its Search Generative Experience (SGE), an AI-powered search feature. Users in the US can opt into SGE through Google's Search Labs.
Improved Safe Browsing:
Safe Browsing in Chrome will receive an upgrade, enabling real-time checks of websites against Google's list of known malicious sites. This enhancement reduces the time between threat identification and prevention, enhancing protection against malware and phishing attacks.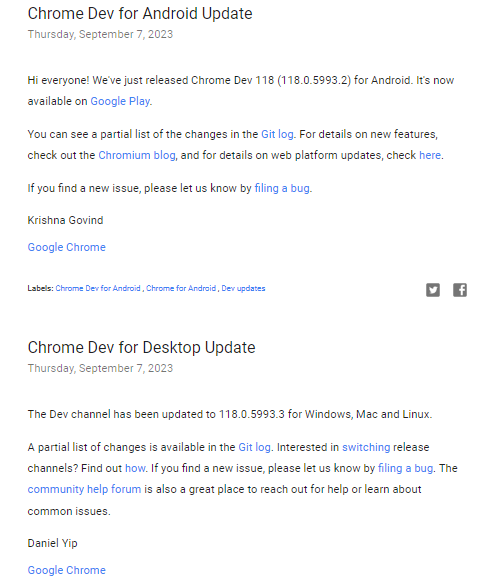 These Chrome updates align with Google's commitment to making browsing easy, quick, and secure for users. As Chrome continues to evolve, users can expect a more streamlined and personalized web browsing experience.
These updates come alongside other recent announcements from Google, including a new Android logo, updated Google Maps features, and improvements to the mobile Chrome app. For users looking to enhance their browsing experience with browser extensions, these updates offer greater convenience and security.