Georgina Rodriguez, the girlfriend of football sensation Cristiano Ronaldo, turned heads as she graced the 80th International Film Festival in Venice on Tuesday. Her eye-catching ensemble included a busty corset top and a rare £200,000 Hermès Birkin handbag, creating quite the fashion statement.
The price tag of Georgina's extravagant accessory can range anywhere from £120,000 to £480,000, depending on factors such as the bag's condition and the specific crocodile print it features. Her handbag bore a striking resemblance to a matte white Diamond Himalaya Niloticus crocodile Birkin 30, which previously sold for a staggering £239,158, making it the most expensive handbag ever auctioned.
To complete her chic look, Georgina paired the corset top with wide-leg trousers and shielded her eyes with stylish sunglasses. Upon her arrival in the city, she hopped into a water taxi and even posed for some fun photos onboard.
Experts from the high-end e-commerce marketplace 1stdibs once informed Vogue that the Himalayan Birkin might be the rarest bag in the world. They described it as "possibly the rarest and most desirable handbag in the world," reserved exclusively for "highly respected VIP clients."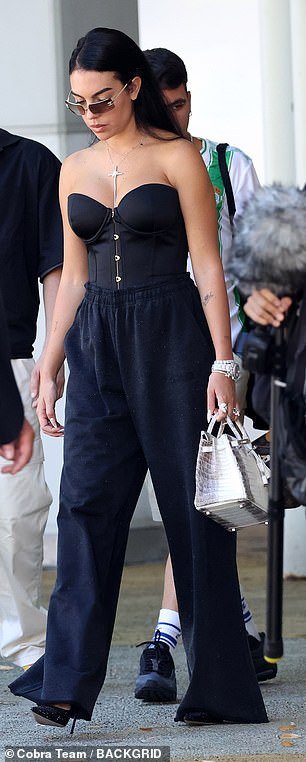 Hermès, the luxury handbag company, raises crocodiles on its own farm, and finding one with albino skin is an extraordinarily rare occurrence. Earlier this year, Christie's auction house described the sale of such bags as purchasing "fashion history." In 2014, a similar tote sold at auction for $185,000, and prices have continued to rise since then. Last year, a diamond-studded Hermes Birkin in fuchsia fetched $222,000, but even that has been eclipsed by recent sales.
Hermès remains tight-lipped about the number of Birkin bags sold each year, often prioritizing celebrity or high-profile fashion clients over regular buyers. Appraisers generally agree that even the most basic Birkin bags, starting from around £7,000, will hold their value.
The Venice Film Festival typically draws Hollywood's biggest names, but this year, many stars have chosen to stay away due to the ongoing SAG-AFTRA strike, which has prevented them from promoting their work at the event.
Since July 17, the strike has halted much of Hollywood's activities, as SAG-AFTRA union members joined the Writers Guild Of America in their protest. The strike centers around concerns about the use of artificial intelligence and streaming residuals in the industry.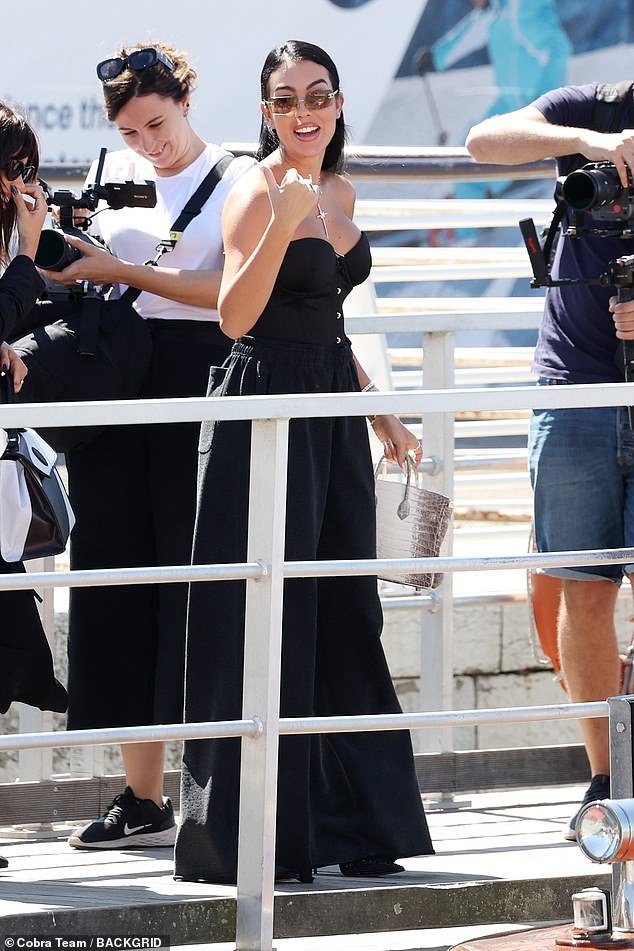 While Venice has seen some films secure SAG-AFTRA interim waivers for premieres, many actors have chosen to show solidarity with the striking actors by issuing statements of support, joining picket lines in major cities, and providing support to the picketers with donations of water bottles and food.
As the strike enters its 43rd day of protests, the entertainment industry continues to grapple with its impact, and negotiations between the relevant parties remain at a standstill.