Last night, surprising details about Elon Musk's takeover of Twitter in October of the previous year were unveiled by his biographer, Walter Isaacson. It was revealed that during this takeover, Musk, the billionaire known for his innovation and unconventional approaches, made quite a stir at the social media company.
Initially, Musk found Twitter's chirpy bird logo amusing. However, as he delved deeper into the company, he became repulsed by how the logo seemed to be everywhere in their offices. Since Musk's takeover, Twitter has undergone numerous changes, including his decision to charge users for verification and the abrupt termination of hundreds of employees.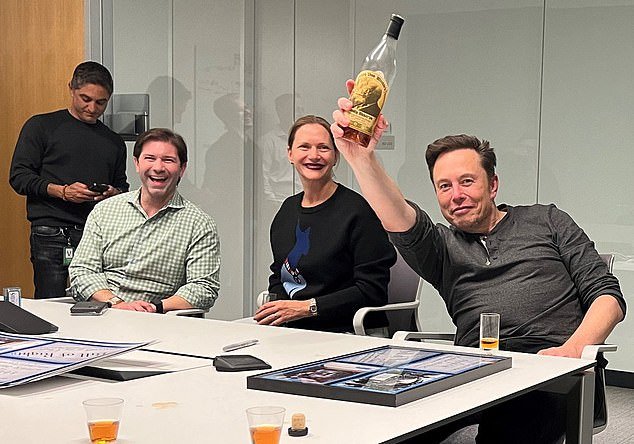 The final days leading to the ownership transfer were marked by tension. Just two days before the $44 billion acquisition was set to be completed, Musk visited Twitter's headquarters in San Francisco. There, he was struck by the bright art-deco building but quickly grew disgusted by the bird symbol synonymous with the company.
For months, Musk had been planning to rebrand the iconic blue Twitter logo with his own X label, a domain he had acquired years earlier. He envisioned turning X into an "everything app" that would handle both financial and social matters. Musk had initially considered transforming payment giant PayPal into X but was met with resistance from business partners who thought the idea sounded questionable.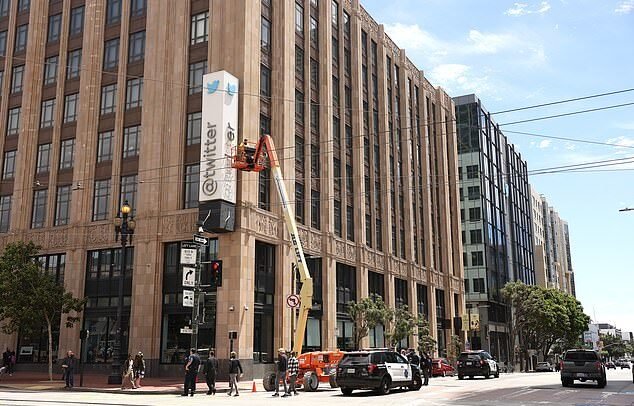 In the lead-up to the takeover, Musk contemplated starting his own social media company similar to Twitter but ultimately decided that purchasing the company was the better option. However, he soon regretted the hefty $44 billion price tag, and the dispute nearly ended up in a Delaware Court. Musk was confident he could win the battle, reportedly telling his lawyers about the Twitter executives, "They are worried about the mess they're in."

Eventually, his legal team convinced him that reducing the agreed-upon sum through a court battle was unlikely, and he reluctantly accepted the deal.
On a Wednesday, October 26, Musk visited Twitter's HQ to prepare for the deal's finalization. Walter Isaacson described Musk as someone who "relishes dark and stormy drama rather than chipper and light chattiness." During his visit, Musk walked around the offices, expressing his disdain for the blue logo and what he perceived as a "woke-mind virus" that had taken over the company.
However, in true Musk style, he decided to expedite the process. Instead of waiting until the next morning, he devised a calculated plan to dismiss the senior leadership before their stock would vest, a move described as "audacious, even ruthless." At 4:12 PM on a Thursday, Musk received confirmation that his money had been transferred, and he sealed the deal. Simultaneously, the executives' Twitter email accounts were shut down, and hand-delivered termination letters were given to then-CEO Parag Agrawal and three other leaders, preventing them from resigning beforehand. Just six minutes later, Musk was informed that they had all been removed from the building, solidifying his takeover.
Since becoming the company's owner, Musk has implemented a series of controversial changes, including the removal of users' ability to block other accounts, except in private messages. This decision has raised concerns about increased abuse on the platform, potentially affecting users' mental health. Despite the criticism, co-founder and former CEO Jack Dorsey supported the move.
Additionally, Musk has announced plans to introduce audio and video calls to the platform, bringing it closer to social media giants like Meta. However, this move has sparked concerns among users, with fears of increased harassment and scams. There are also concerns that unsolicited calls may become a future issue.
As Musk continues to make his mark on Twitter, the platform's future remains uncertain, and users are closely watching the evolving landscape of this popular social media platform.
Timeline of Elon Musk's eventful time at Twitter so far
October 27: Musk is officially made the new owner of Twitter, and tweets 'the bird is freed'.
November 1: Musk confirms plans to change the system of 'Blue Tick' verification on Twitter, for a reduced subscription fee of $8 a month.
November 4: Musk lays off half of Twitter's workforce as an alleged cost-cutting measure, claiming he had 'no choice'.
November 9: Musk launches the 'Twitter Blue' subscription service which verifies accounts for a monthly fee.
November 11: The Twitter Blue service is paused due to accounts purchasing verification and using it to impersonate brands and public figures.
November 12: Musk fires 80 per cent of Twitter contractors without warning.
November 15: Musk fires employees that posted negatively about him on the business messaging app Slack. The lawsuit between Musk and Twitter is dismissed.
November 16:  Twitter staff are told they need to sign a pledge to be able to stay on in their roles where they would be 'working long hours at high intensity' or receive three months of severance pay, resulting in a mass exodus.
November 18: A news-ticker was projected onto Twitter HQ in San Francisco dubbing Musk as a 'space Karen', 'mediocre manchild' and 'bankruptcy baby'.
November 23: A Twitter user reported that 5.4 million phone numbers and email addresses leaked on the dark web, before his account was suspended.
November 26: Financial Times revealed that 50 of the platform's top 100 advertisers have paused their ads.
November 29:  Platformer reported that Twitter is in the process of reinstating around 62,000 banned accounts that each have more than 10,000 followers.
December 12: Twitter Blue is re-launched with new Blue Tick reviewing process.
January 11: Twitter starts automatically redirecting users to the 'For You' tab – its algorithmic feed of tweets – every time they open the app.
February 8: Twitter expands the character limit to 4,000 for Twitter Blue subscribers in the US. Shortly after, the site encounters technical difficulties.
February 12: Musk orders staff to revamp Twitter's tweet promotion algorithm after his Super Bowl tweet didn't get enough impressions.
February 15: Twitter announces it will remove SMS two-factor authentication (2FA) from the free version of Twitter – a decision a security expert labelled 'absurd' that will lead to 'so many accounts hacked'.
February 25: Twitter reveals a fresh round of layoffs that brought its workforce down to under 2,000 – a sharp fall from the 7,500 employed when the billionaire first took over in October.
March 28: Musk announces it will stop people from voting in Twitter polls or having their tweets appear in the For You tab if they do not pay for Twitter Blue.
April 11: Musk gives an interview with the BBC at Twitter's San Francisco HQ where he says he's been sleeping on the floor of the company's offices. Musk also accused the interviewer of lying because he couldn't back up accusations about hate speech on the platform.
June 21: Musk says he is 'up for a cage match' fight with rival tech CEO Mark Zuckerberg.
July 1: Musk announces limits on how many tweets users can see per day – 600 for people who aren't signed up for Twitter Blue, and 6,000 for Twitter Blue subscribers.
July 23: Twitter is officially rebranded to X.com, with the classic blue bird logo replaced with an X.
August 18: Musk announces that 'block' will be deleted as a feature except for within direct messaging.
August 31: Musk reveals that audio and video calls will soon be introduced on the platform.